Toodle-Pip and What-Ho!

Greedy Robot is proud to present "Air Ace for iPad". My name is Ciaran Mitchell, owner of Greedy Robot, an independent game development company. Air Ace is my first title.

Air Ace is a humorous and engaging side scrolling 2D flying game set in WW1. Players navigate our hero, Percy Plantagenet Sommerset-Smythe from the Western Front to the frozen hell of an Eastern Campaign and all the way to the searing heat of the desert.

Contending with aerial targets along the way, players must pulverise ground targets from trenches to bunkers as Percy braves bruising battles in his trusty airplane. His commander, Major Barkington, guides Percy as he navigates the road to victory!

Flying control is simple moving a throttle and pointing a Joypad in the direction you wish to fly. The player is armed with Guns and Bombs as basic weapons plus an impressive array of weapon upgrades are available to be found in missions and available to upgrade in the 'Hangar'

Features
- Stunning HD graphics
- Fly Percy through dozens of missions each mission increasingly testing ones mettle!
- Multiple campaigns: Western Front (No Man's Land), Eastern Front (Frozen Wastes) and Northern Desert (Mad Dogs)
- Earn points which can be 'spent' on upgrades in the Hangar
- Machine Gun and Bomb Upgrades (Old Peculiar, The Adamant and The Bounder)
- Devastating Special Weapon upgrades: Rear Firing Cannon (The Butler), Oil Cannon (The Douser), Flame Thrower (The Roaster)
- Armour Upgrades: (Galahad or Lancelot armour)
- Helpful and humorous in game advice from Commander Barkington

It is available to download on iTunes now:
Link: https://itunes.apple.com/ie/app/air-ace-for-ipad/id673051027
Platform: iPad
Size: 100Mb
Price: Free

Screenshots below. Click for a larger image.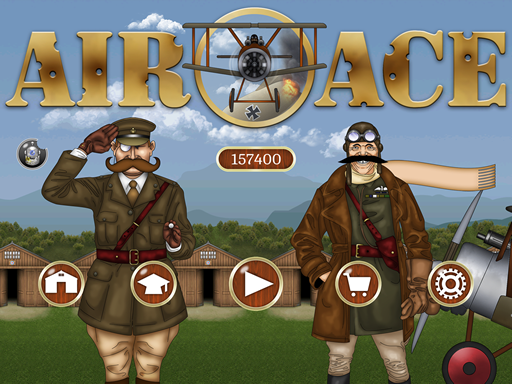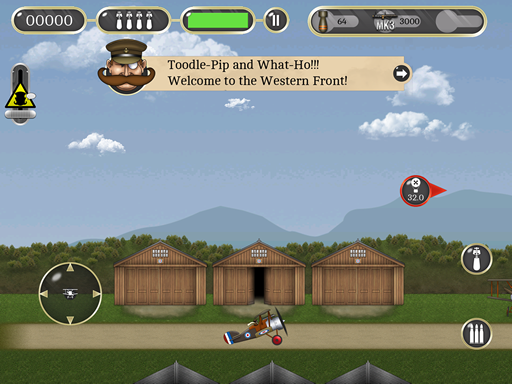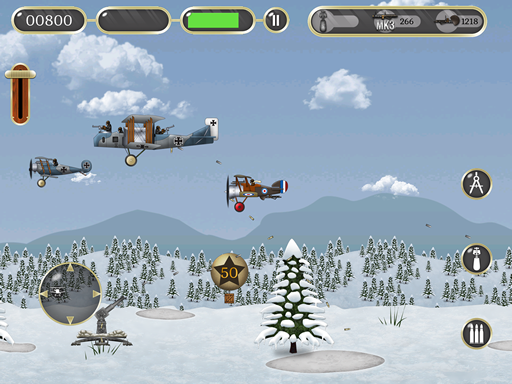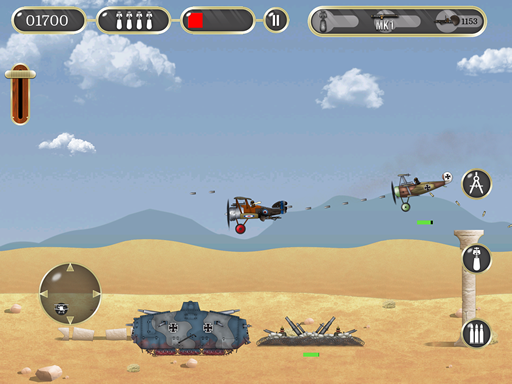 It is also available to download for iPhone / iPod Touch
Link: https://itunes.apple.com/us/app/air-ace/id626145028

Review for Air Ace (iPhone version):
"Itís a jolly good load of frivolous fun with a nice mixture of basic cartoon-y graphics, amusing dialog, and some very tough challenges thrown in for good measure."
http://www.apppicker.com/reviews/9943/air-ace-app-review-take-to-the-skies-to-help-in-the-war-effort

Hope you enjoy the game!! Top Hole!!

Greedy Robot
Web: http://www.greedyrobot.com
Twitter: http://twitter.com/GreedyRobotGame
Facebook: http://www.facebook.com/GreedyRobot