Hello again my fellow Blackberryonians! Today I shall teach you the art of making a ringtone or a text tone for your cellphone just for you



Step 1 - Download a program called Audacity: http://audacity.sourceforge.net/
Dont worry Audacity is free and doesnt cost a penny.

Step 2 - Download the Lame Mp3 encoder file here: http://lame.buanzo.com.ar/
You're looking for a file called Lame v3.98 it should be the first file on top.

Step 3 - Install Audacity to wherever you like.

Step 4 - Extract the Lame mp3 file to your desktop, then open up your Audacity directory and place the file in your plugins directory.

Step 5 - Open Audacity and you should see something like this:





Step 6 - Place your favorite song into Audacity by dragging the mp3/wav/other file you may have(It should then look like this) (I chose Destrukt - Hecq awesome song and different)
Step 7 - Now what you see before you is a big blue line which is the song in its entirety(yay):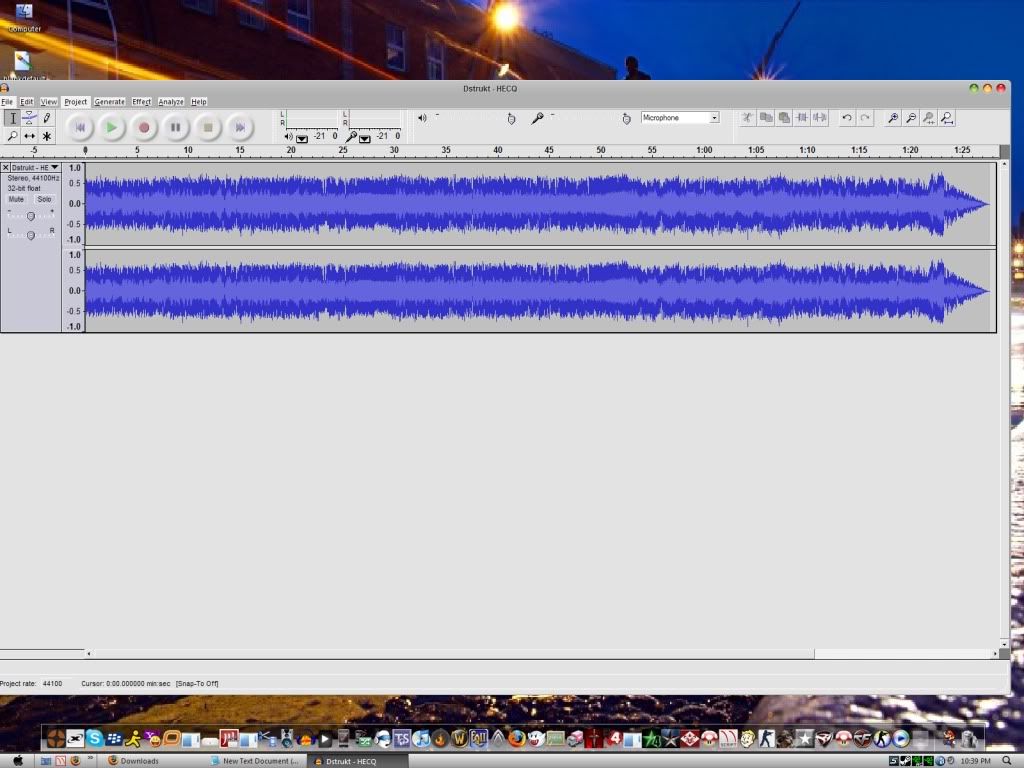 Now listen to the song and determine which part you would like to use as your ringtone and click on what part you would like to start like so and drag until where you would like it to end(Generally you want to make your ringtone no more than 20-25 seconds depending on your make or model phone, Blackberrys don't impose a ringtone length limit so this 15 second ringer is fine).

Step 8 - In the top left corner there is a box with a wavy line close together, click that and it will trim your tone into just the 15 seconds or whatever you happened to pick.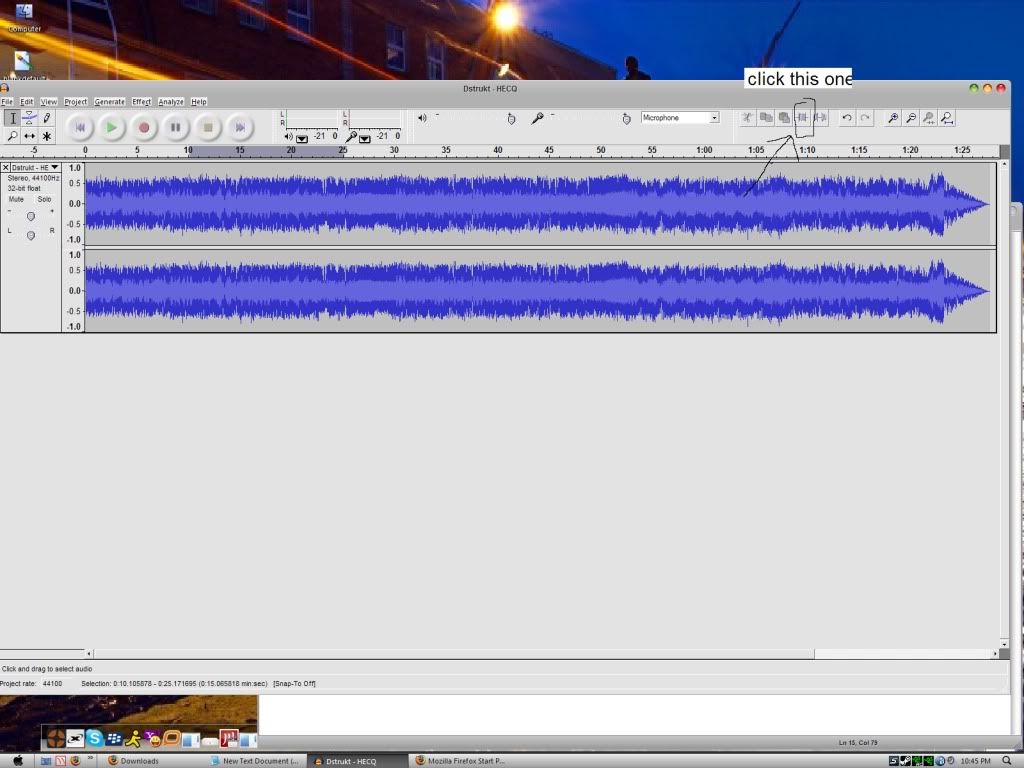 Step 9 - Now to increase the volume of this ringtone you have created there is a slider on the left that has a - and + symbol, moving it up will increase or decrease the sound of the ringtone(remember not to go too high you dont want to blow out your speaker however this is necessery to raise the volume for example the iphone which ringers are really low and need to be boosted).

Step 10 - Now that you have put the ringtone to your liking you are just about done all you have to do is go to file export as mp3 and viola you have your custom made ringtone!



* To put the ringtone/text tone into you're berry connect it to your computer and browse until you get to your ringtone folder(if you dont have one make one)
You can put your ringtones and text sounds here and when you go to change your ringtone browse to this folder on your blackberry and voila!
* You can do this to make ringtones for almost all phones
* The Iphone does NOT support custom text tones unless jailbroken
* Remember when playing back your ringtone if you see the green audio bars on top hit the red your ringtone is too loud and could possibly damage your device
* Have fun!!!!!!!
* Im a BIIIIIG gamer and as you can see i play lots of games!(Left 4 Dead anyone?)


-