Hello,

I'm happy to announce the arrival on the AppStore of the shoot'em up BSquadron Lite for iPhone and iPod Touch.





Download BSquadron Lite Now !

YouTube video : http://www.youtube.com/watch?v=osFGZ_BAGlY

BSquadron Lite is a vertical shoot'em up in which the player must eliminate from the surface of the earth an incredible number of enemies!
The full version of BSquadron is scheduled for summer 2010 and will include new worlds, new weapons, enemies and even more amazing.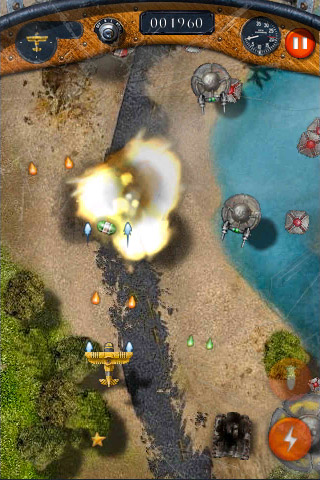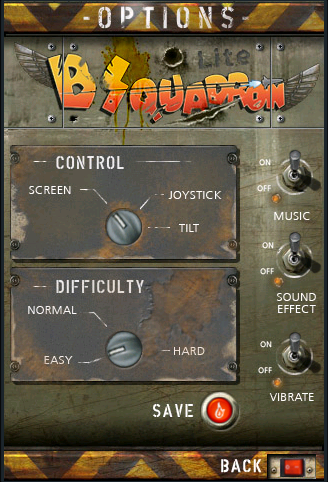 The game's soundtrack was created by Jason Graves (http://www.jasongraves.com/), renowned composer of game music (British Academy Award for Dead Space, Command & Conquer 4, Star Trek, Silent Hunter. ..). Headphones required !

The team BSquadron:
- Regis RIGAL, designer and developer of the game
- Gregoire DE GEVIGNEY, who created the superb graphics. He is a French living in Spain,
- Jason GRAVES, composer, living in California,
- Clark CRAWFORD, a specialist in sound effects for games, who worked with Jason Graves on several projects.

BSquadron Lite has three levels of difficulty, and three types of control of the spaceship (joystick, accelerometer, touch).
Many bonuses, collected during the game, allow players to improve weapons to fight the enemies present on earth and in the air.

The full version of BSquadron have 14 levels.
In BSquadron Lite you can play two levels, the next update will allow access to an additional third level.

In the full version, different universes will be offered to the player:
- Campaign U.S.
- Desert post-apocalyptic
- Submarine.
- Several bonus levels.

Download BSquadron Lite Now !

YouTube : http://www.youtube.com/watch?v=osFGZ_BAGlY
BSquadron web site : www.b-squadron.com
BSquadron FaceBook Group : http://fr-fr.facebook.com/group.php?gid=220437886589&ref=ts
BSquadron Twitter : twitter.com/bsquadrongame
R2MobileStudio web site : www.r2mobilestudio.com


R?gis RIGAL