First, Apple revolutionized the music industry with iPod.

Then, that innovation came to telephony with the iPhone.

Next, Apple brought it back into the home with HomePod.

Today, the circle is complete. Apple is proud to introduce HomePhone.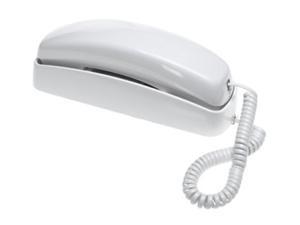 We are pleased to announce that the HomePhone offers higher sound quality and more reliable connections than virtually any cell phone on the market. Our engineers have crafted a design perfectly sculpted to fit both your ear and your mouth.

Safety First!

One concern among recent phones is the risk of people using them while driving. Thanks to our ingenious new SafetyTether, it is literally impossible to use HomePhone on the road.





There's Not An App For That

Modern phones have become too complicated. Icons, buttons, menus - it's just too much. The HomePhone pioneers a system that will be ideal for users of all skill levels. Get ready for iCodes.

Every user of HomePhone will receive a unique, ten-digit iCode. The first three digits of the code are based on your location. No need to worry about address books, syncing, or keeping anything organized: All you have to do is enter the iCode of the person you want to talk to into our super-simple interface, and you will be connected instantly!




A cell phone might cost you about $1,000, and if you wanted to use it at home, you would have to buy a home for about $300,000. So, if you accept this bizarre abuse of logic, you might expect the HomePhone to cost as much as $301,000. Well, we're pleased to announce that the actual starting price of the HomePhone is only $175,000!

HomePhone
It's for you.

--------------------
Apple News Correspondent
Captain of the Planet Express Jr.
Assistant Jedi Librarian
--------------------