For those of you who are familiar with Medieval Heroes, the same developer has released a sequel Medieval Heroes II.

Medieval Heroes II is a game of empire building and turn based battles set in the Middle Ages.

As one of the medieval lords, you will engage in combat with surrounding provinces in an attempt to unite Medieval Europe under your leadership. Design and govern your army, engage in battles, build castles, fortify them, spy on your enemies, and conquer their domains!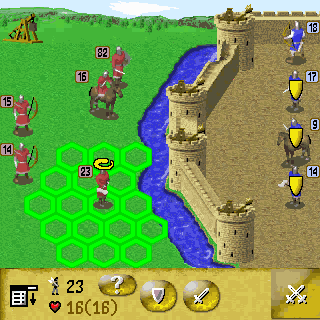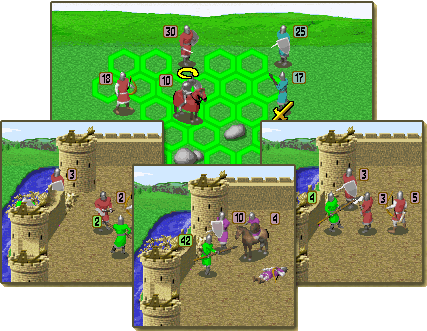 Game Features

* Turn-based battles: field combat and siege combat
* 3 missions with different map sizes including the "Medieval Europe" mission
with more than 90 provinces
* 3 difficulty levels
* Up to 6 players in the game
* Hotseat multiplayer game
* RPG-style Skills and Experience points
* 7 types of units
* Secret operations - Assasination, Robbery and Scouting
* Ability to build castles and other structures like banks or markets
* Superior quality graphics and sound effects
* High Resolution support (320x320, 320x480, 480x320)

Medieval Heroes II is available for $19.95 USD.
It requires PalmOS 5.0 or higher, high resolution display and 2.5 MB of free
space (3.3 Mb for version with additional music)

You can get more info or download a demo at: http://www.medievalheroes.com