Home > Android Phone Reviews > verykool S470

verykool S470
What's Hot: Good features and build quality for a low price, no contract required.
What's Not: Limited 3G bands make it best suited to AT&T, no 4G LTE, small internal storage.

Reviewed November 13, 2013 by Lisa Gade, Editor in Chief (twitter: @lisagade)
Not everyone is up for a contract renewal or wants to jump on those new monthly payment plans that let you get a new phone every year (or even more frequently) for a price. So what happens if you break or lose your phone, or you simply want to move up to an Android smartphone without breaking the bank? Maybe you need a decent smartphone for global travel, and you don't want to buy a pricy flagship. Google Nexus smartphones are some of the lower cost alternatives that are sold unlocked and without contract, but the Nexus 5 costs $350, and that's still too much for some folks. The verykool S470 "Black Pearl" is just $230 with no contract or commitment. It's compatible with GSM carriers like AT&T, T-Mobile and overseas GSM networks, but not Sprint or Verizon that use CDMA networks. The S470 is solidly built, in fact it's a bit heavier than most phones in its class, and it has a good feature set for the price: a 720p IPS display, 1.2GHz quad core CPU, dual SIM card slots (full size SIM cards), 3G HSPA+ 42Mbps and an 8MP rear camera. Not too shabby.
The verykool S470 comes to us from sunny San Diego, and it's a nice enough looking phone with the usual glass front and a matte black plastic back. The back is curved and feels good in hand, and the phone doesn't look or feel cheap. The back is removable and it grants access to the SIM card slots, 2,000 mAh battery and microSD card slot. Since the phone has just 1.3 gigs of available internal storage you'll need that card for media storage (Android 4 doesn't allow app installation to cards unless customized by the manufacturer to do so, and this runs stock Android).
The phone runs Android Jelly Bean 4.2.1, and verykool hasn't stated OS upgrade plans, but typically in this price range you shouldn't count on OS upgrades. Like Nexus phones, this is pure Android with no UI customizations, and verykool has added only a handful of apps: Backup and Restore, Cell Broadcasts, a file manager, FM radio, SIM Toolkit, Sound Recorder, Wireless Input (for managing Bluetooth connections) and NoteBook. This is a fully sanctioned Android phone, so it comes with Google Play apps including the Store, Music, Gallery, Chrome, Photos, YouTube, Google+ and Maps. A few regional carriers including Cellular One, GCI and ACS offer the verykool S470, and those may have carrier apps and customizations.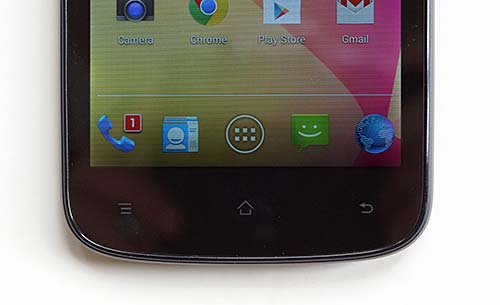 The phone has a 4.7" IPS display with 1280 x 720 resolution. Viewing angles are good, color saturation is decent though not stellar and we noted a cool color bias and a tiny bit of light bleed along one edge of the display. But for the price, it's a perfectly acceptable display and it's bright enough to view outdoors. Other features include single band WiFi (2.4GHz only), Bluetooth 3.0 and a GPS. The S470 has a decent 2MP front camera and a rear 8MP camera that takes sharp and colorful shots in good light. Low light shots are noisy and unevenly exposed, though video is less noisy. The camera app is intuitive and has the basics like geotagging, HDR, panorama, color effects, scene modes and exposure control.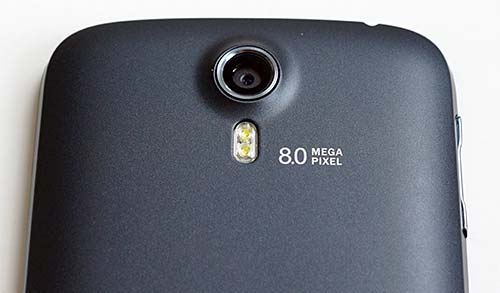 Deals and Shopping:
Advertisement